Seran Ng, DMD, La Puente Dentist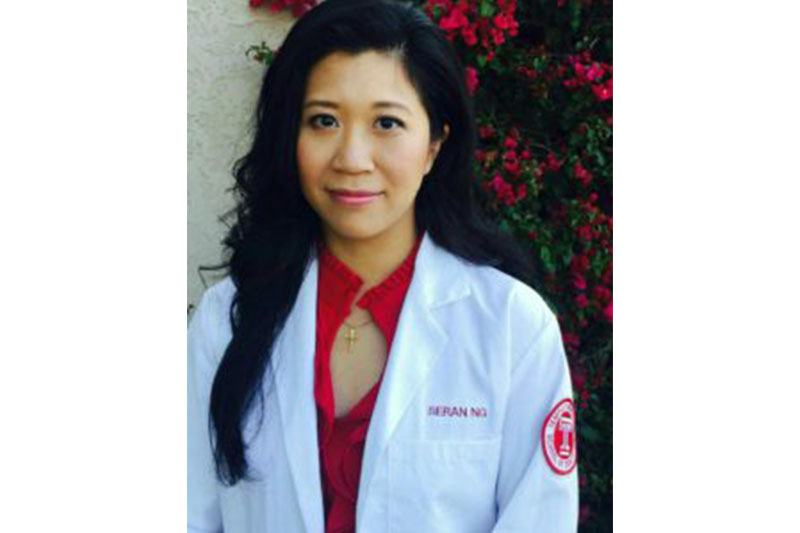 Background and Credentials
Since 2009 when Dr. Seran started practicing dentistry, she has become known for her kind, no-judgment, ultra-gentle and approach to children who've faced complex dental challenges, numerous cavities, or have a fear of going to the dentist.
Originally from Hong Kong, Dr. Seran's great grandfather was also a dentist. After completing her dental education at Temple University in Philadelphia, she pursued a year-long oral surgery training at Tufts University and Tufts Medical Center in Boston. She then moved to California, where she volunteers at.
Kids Community Dental Clinic. It was there where her decision to serve the needs of children was solidified. Dr. Seran invested two more years on advanced clinical training in pediatric dentistry, hospital dentistry, plus sedation and interceptive orthodontics at UNLV School of Dental Medicine.
"My staff and I couldn't be more excited to continue to be part of the community here in La Puente. It's a life-long dream of mine to be able to offer a safe, comfortable environment for children to learn more about oral health and get the care they need, all while learning new oral health habits to last a lifetime.
"We designed Kids Dental Home with comfort and of course, kids in mind – both of which will help your child have enjoyable and anxiety-free dental visits, keep costs competitive and minimize time spent in the office. We have some really exciting, completely different ways we'll be introducing to help our young guests cope with even routine dental care – so those who are nervous, or just want to relax through their visits, we'll be able to help them."
Dr. Seran Ng is a Board Certified Pediatric Dentist. She is a diplomate of American Board of Pediatric Dentistry. She is faculty member at UCLA school of dentistry, teaches dental students at a community dental setting. She is a member of California Society of Pediatric Dentistry and San Gabriel Valley Dental Society. She is also a member of OKU, a national honor society of dentistry.
Dr. Seran speaks fluent Mandarin and Cantonese.